Wall Leaks Caused by Gutter and Residential Roofing Issues
From minor to major leaks, our team of qualified professionals can repair any water-damaged wall. We have the tools and the knowledge to identify the root of the problem as well.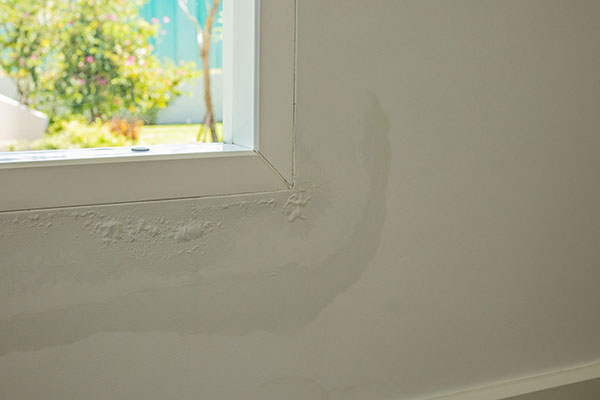 For those who don't know, there could be many causes of your wall leak. From clogged gutters to rain gutters that cannot drain water, bad plumbing to bad weather, or missing roof shingles, there are many causes of wall leaks.
You'll know if you have a wall leak if you can see wet or discolored drywall, or feel that the masonry is damp. Other signs of leaking walls or heavy water saturation are musty smells, puddles on the floors near the affected wall, mold or mildew, or dripping from the ceiling.
Avoid Costly Repairs and Maintain Your Residential Roofing
Our team of professionals cares deeply about our customers' pockets and stopping small problems before they become large, costly ones later on. We also care about the condition of our customers' homes.
For this reason, we strongly recommend you make the most of our regular maintenance services. During our regular visits, we'll conduct full inspections of your commercial and residential roofing, walls, and other areas of your home. With regular maintenance, touch-ups, and minor repairs, we'll prevent minor issues from becoming larger ones. However, should disaster strike and you're facing wall leaks, give our team a call.
Contact Us
If you require professional wall leak repair or other residential roofing services, don't hesitate to contact us. We're committed to providing our clients with the best possible service, and we stand behind our work 100%. Contact us today at (469) 492-8088 to learn more about our services or to schedule a consultation with one of our experts.