Protect Your Property with Gutters from Collins Roofing and Restoration
Protect your home or business from water damage with high-quality gutters from Collins Roofing and Restoration. We offer various options to fit your home's style and budget with the highest quality materials and built to last that include:
Seamless
Aluminum
Copper
And more!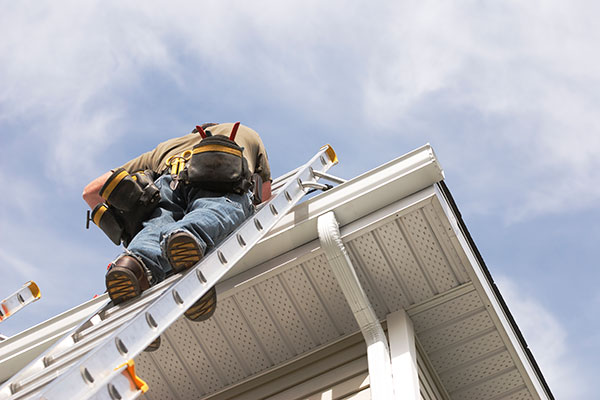 Unsure if Your Gutters Need to be Repaired or Replaced?
Our inspections are valuable in helping you make informed decisions about your gutter system. Following the inspection, we will provide a detailed report summarizing our findings and offering recommendations on the best way forward. This comprehensive approach ensures you have all the necessary information to make the right choices for your gutter system.
The Importance of Having a Well-Installed Gutter System
Gutters help to protect your home's foundation, walls, and interiors by directing rainwater and other precipitation away from the building. Without them, water can lead to cracks, mold, and rot in your property, which can be costly and time-consuming to repair. Trust Collins Roofing and Restoration with your gutter installation to get it done right the first time. 
Contact Us
If you have any questions or want to schedule an inspection of your gutters, don't hesitate to contact us. You can reach us by phone at (469) 492-8088; our team of professionals is always here to help and provide the best solutions for your home's needs.