Quality Fencing Services in Sachse, TX
At Collins Roofing and Restoration, we're proud of our ability to be able to help our clients and their properties after bad weather hits. Our team knows that when a storm damages your roof, it doesn't leave the rest of your property untouched. You may also have damaged gutters, fences, or walls.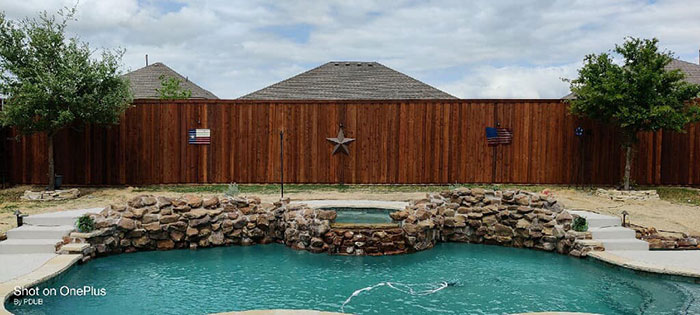 With this, you don't only need roofing services. You may also need fencing services too. You need a company that can provide all the repairs your property needs. Choose Collins Roofing and Restoration of Sachse, TX, for a full range of restoration service options, including gutter and fence installation services.
Our Fence Solutions
From new installations to fence maintenance, we have the team, the tools, and the knowledge to assist with any fencing requirement. Our fence experts also provide top-quality and professional repair, cleaning, and staining. Our clients can choose from various staining options and new fence styles and models. Each option can be customized to suit your needs and budget.
While we offer once-off solutions, we also provide regular maintenance and check-ups to ensure your fence is functioning as it should and looking great. Our repair services and new installations are done in a timely, hassle-free manner leaving you with quality fences in good time and according to project timelines.
Contact Us
If you require professional remodeling and restoration services, including fence repairs and installations, don't hesitate to contact us. We're committed to providing our clients with the best possible service, and we stand behind our work 100%. Contact us today at (469) 492-8088 to learn more about our services or to schedule a consultation with one of our experts.